When to Make an On-Site Visit to Your Customer/Debtor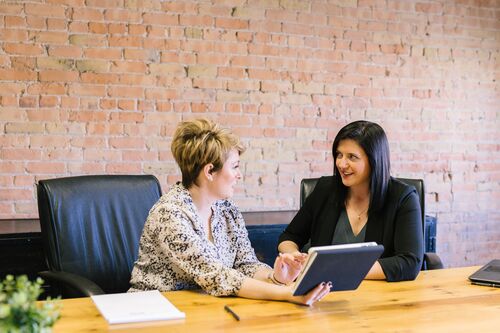 Do you struggle with non-paying clients?
Are you failing to get ahold of your customers? Is this a recurring problem?
Paying your delinquent customer an on-site visit has more advantages than just getting the money you're owed.
When to Visit Your Debtor
Is your debtor regularly behind on payments? Do they continue to promise change, with no action?
As a creditor, you should visit your debtor shortly after a late or missed payment. Sending letters and making phone calls to the debtor can help, but those methods of communication are easy to ignore. If you've attempted to reach out to a debtor with no response, it may be time for an on-site visit.
The Advantages of an On-Site Visit
By meeting with your debtor in person, you are giving them a chance to explain their late payments. Giving your debtor the chance to explain their situation shows a level of understanding and respect in the relationship.
Visiting your debtor in person also allows you to assess whether there are valid disputes or other issues that are preventing on-time payment.
Organize Your Success with a Collection Agency Serving Muskegon, Michigan
Do you want to decrease your probability of delinquent accounts?
Don't stress over planning a meeting with nonpaying clients when you can work with a collection agency serving Muskegon. As your representative, RSD maintains the highest level of professionalism towards your customers in the careful collection of every account.
Contact us at (248)370-8160 for your commercial debt collection needs.