How to Improve Cash Flow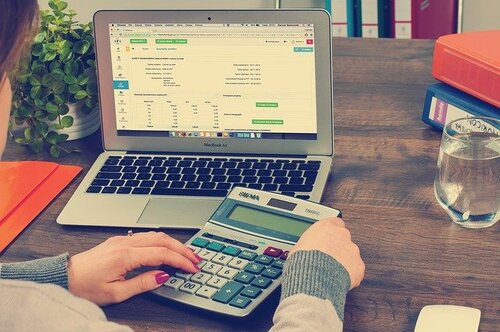 Does money leave your business quickly but come in slowly?
Does your cash flow have a negative effect on your accounts receivable?
Cash flow is the total amount of money transferred into and out of a business. When you have positive cash flow, your business demonstrates the ability to responsibly receive and pay money in a way that looks favorable on a balance sheet.
How can you improve your business' cash flow? Here are our tips:
Stagger Payment Terms – Preferably, you want to receive payments from your customers before you pay your suppliers. To do this, have the customer pay you in net 30 terms, while you pay your supplier in net 60 or 90 terms.
Consider Milestone or Upfront Payments – To make sure you have money coming in, you can ask the client to pay before the job is complete. Milestone payments can take place when the good/service you're providing the customer has hit an agreed upon milestone – for example, when the job is half completed, the customer pays half the total payment. You can also require a payment before you begin the project. This can help demonstrate how serious the customer is regarding payment.
Offer Discounts for Early Payments – Offering an incentive can encourage customers to pay promptly. Payment terms like 2/10 net 30 allow the customer to receive a 2% discount if they pay within 10 days.
Have a Seamless Billing System – Send invoices quickly and make sure they include payment terms and instructions on how to pay (cash, check, online payment). Monitor this system to catch any slow paying customers.
Take Action Against Nonpayment Immediately – When a customer doesn't pay within the date on the payment terms, firmly remind them of the terms. If it happens again, send a collection letter.
Partner with a Collection Agency – When a customer becomes a debtor, it can be helpful to have someone to turn to for help. Partnering with a collection agency can help quickly resolve the issue and show your customers the consequences of nonpayment.
Collection Agency in Michigan
Ross, Stuart, and Dawson is a collection agency in Michigan that cares about your business' success. RSD can assist you in multiple areas, such as commercial collection, portfolio liquidation, credit report investigation, and more.
When you partner with RSD, you can file claims quickly and securely through our online portal and receive up to the minute updates on your claim 24/7. To start collecting, fill out our contact form today!