Michigan Debt Collection Agency Can Collect Equipment Leasing Debt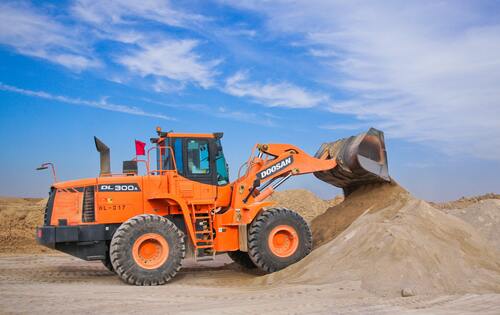 Are you an equipment leasing company?
Are you upholding your side of the deal by providing your customers with high-quality rental equipment? Despite that, have some customers stopped making their payments?
Equipment leasing is a necessity for many American companies and spans multiple industries such as agriculture, construction, landscaping, trucking, and more. Your company is certainly important, considering equipment rental revenue has been increasing since 2020, and is projected to reach $65.2 billion this year!
Your company provides benefits that customers can't get by purchasing. These include:
Save money – The cost of equipment is high and could destroy a customer's balance sheet. Renting is more manageable and doesn't require a loan.
Ability to upgrade – Rather than buy items that may become obsolete, your customers can upgrade to the next best equipment when it comes out.
Provide specialty equipment – Customers can find the perfect piece of equipment for their project, whether it be excavators, commercial vehicles, generators, or more!
Short term project use – Most companies choose to purchase a piece of equipment is they use it for 60-70% of their work. Anything less than that should be rented.
No storage or depreciation – Rarely used equipment takes up storage space and loses value over time.
With all these benefits, you deserve to be paid on time!
If your customer is dodging your emails and phone calls, it's time to contact a debt collection agency serving Grand Rapids.
Debt Collection Agency Serving Grand Rapids
RSD can help you get the money you're owed, as well as additional payment for damaged or missing equipment.
Worried collection will ruin your relationship with your debtor?
RSD uses a kind approach to collection that is fair but firm, meaning you'll see results and maintain the relationship!
Certified by the Commercial Law League of America (CLLA), RSD provides reputable collection practices and maximum dollar recovery!
Get the money you deserve! Contact RSD today!