RSD Breaks Down the Difference Between Commercial and Consumer Debts for Landlords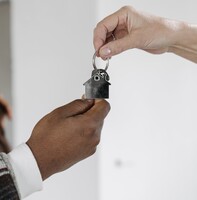 Are you a landlord or property manager trying to collect?
Unsure which type of debt you're after?
Things have been hard for landlords since the eviction moratorium was put into effect on September 4th, 2020. This moratorium was put into place during the pandemic to stop landlords from evicting tenants who couldn't pay rent due to lost wages. While rent payments were allowed to pile up for tenants, they weren't forgiven, and those payments are still owed to you. The moratorium ended in August 2021, but the struggles haven't ended. Since then, landlords have been trying to collect payments from current tenants and even those who have moved out.
We understand how frustrating your situation is and that you're looking to collect, but make sure you're contacting the right people. Ross, Stuart & Dawson collects only commercial debt.
Your Debt is Likely Consumer Debt
Typically, a landlord trying to collect from an individual tenant or family is considered a consumer debt. Consumer debts usually involve a business and consumer. If you've provided a product or service to a consumer and haven't been paid, this is a consumer debt.
Ross, Stuart & Dawson Collects Commercial Debt
Commercial debt is debt owed by a business or commercial venture to another business (B2B). If you're a business who has provided goods or services to another business and haven't been paid, you have a commercial debt.
Our commercial debt collection services have helped companies in manufacturing, transportation & warehousing, wholesale trade, commercial insurance, and more!
In the case of property management, if a commercial property manager rents out office space to a business and this business doesn't pay, this is more likely to be a commercial debt. Otherwise, your debt is most likely a consumer debt and you need to contact a consumer debt collection agency.
Your Certified Commercial Debt Collector in Michigan
If you're in need of a commercial debt collector in Michigan, we can help!
RSD is 1 of 26 debt collectors certified by the Commercial Law League of America (CLLA) and is endorsed by the International Association of Commercial Collectors (IACC).
To stay in the loop, you can check on the progress of your claim through RSD's online portal and receive up to the minute updates.
Place a claim for commercial debt collection today!